Did you know some types of orchids take a rest by shedding all their leaves?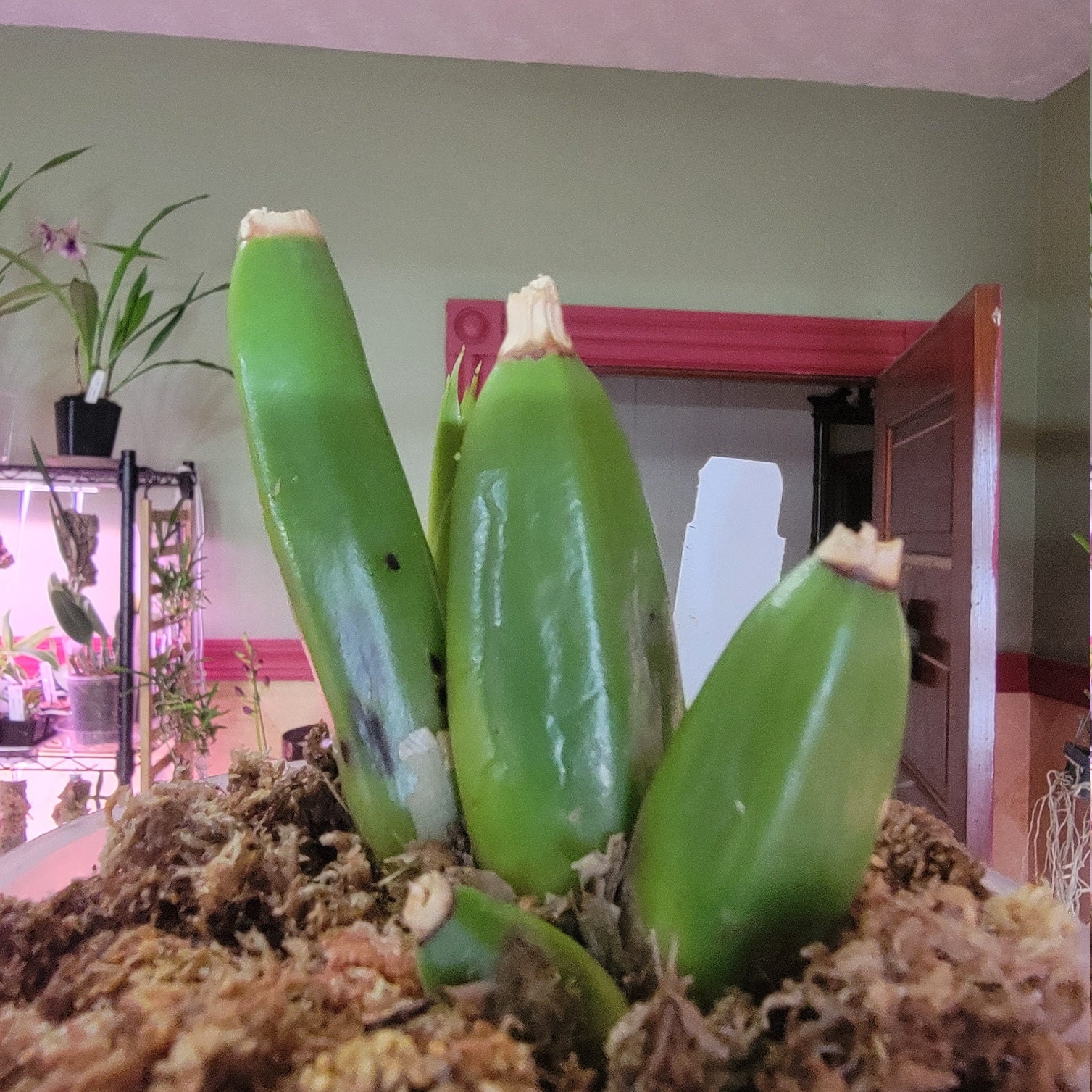 This usually happens after the orchid has bloomed and the last of the blooms have faded. It will shed all its leaves to take a rest.
The length of rest depends on a few things; humidity level, the temperature and light are a few examples. 
But this doesn't mean the orchid died, in fact the orchid is storing energy for its next growth/bloom cycle!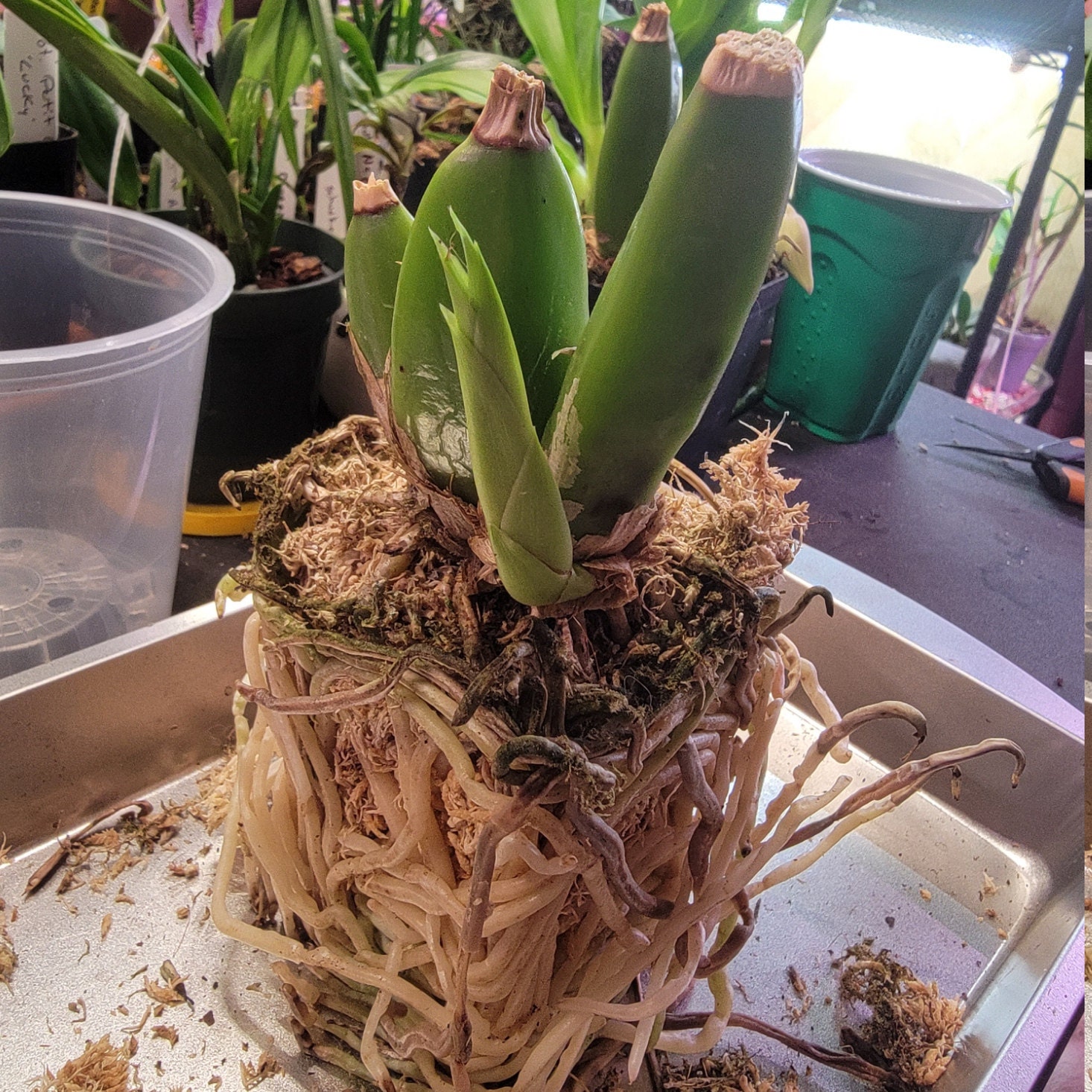 When its ready, it will start a new growth (which will become its next pseudo-bulb).
When you see this new growth, its the prefect time to repot (if needed).
Because there is new growth starting, you don't need to worry as much about the older roots. In fact, I usually cut off the old dead/dying roots at this time. .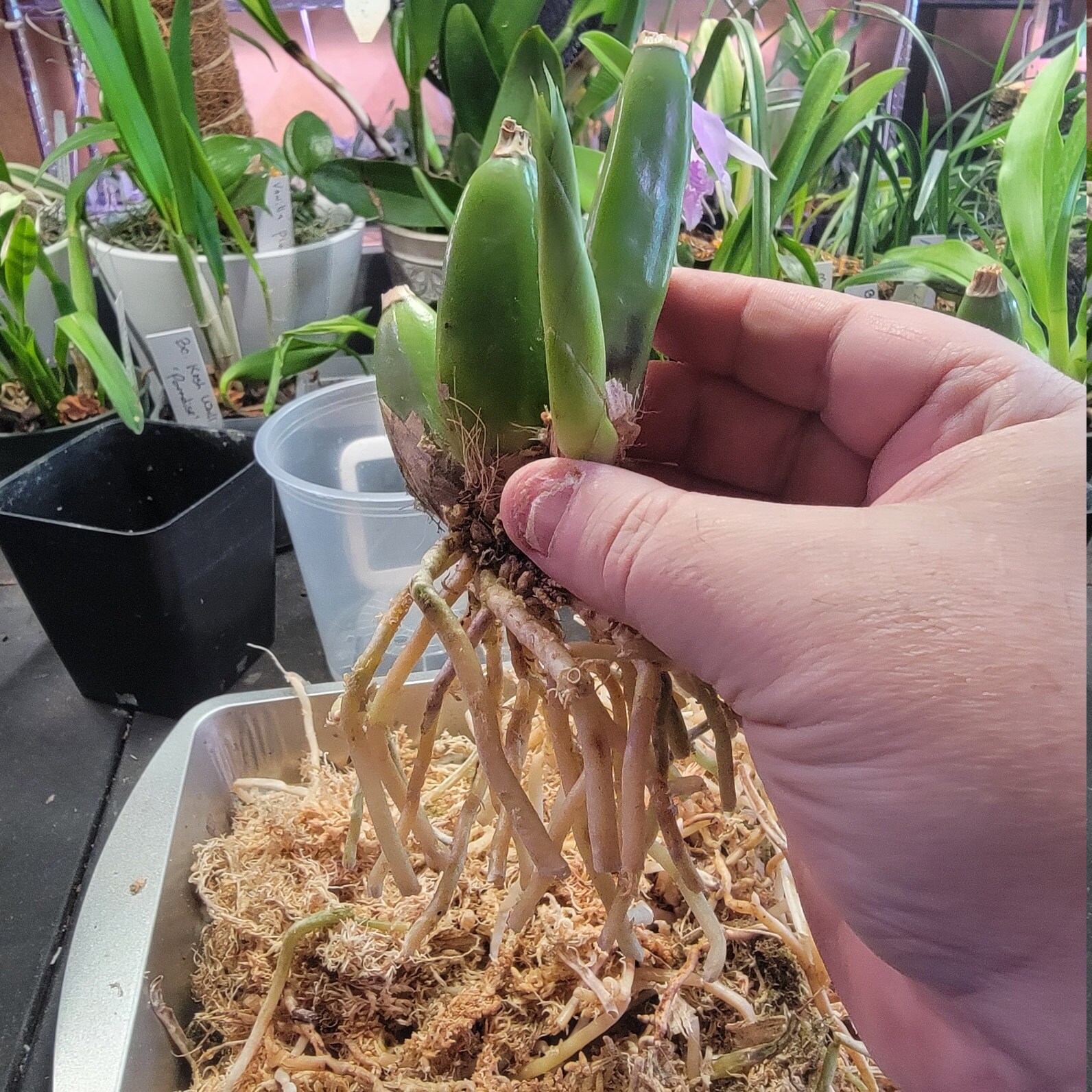 Here is a clean shot of what I removed: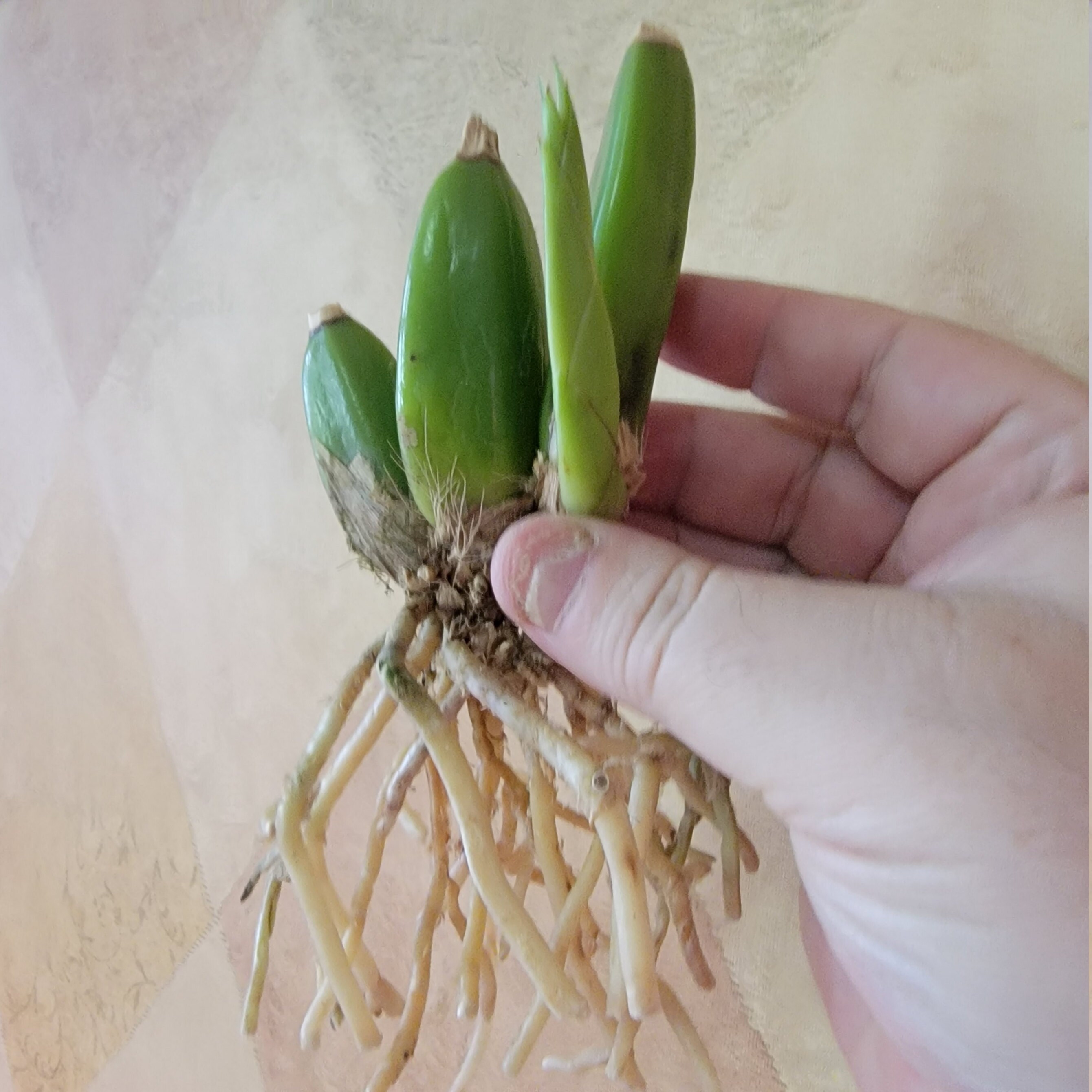 Make sure to remove all old media. The orchid is probably in need of a fresh start at this point.
Old media (Sphagnum moss in this case) probably has a musty smell and doesn't fluff up like it used to.
Plant the trimmed orchid into a pot with drainage holes. Clear plastic pots let you monitor root growth.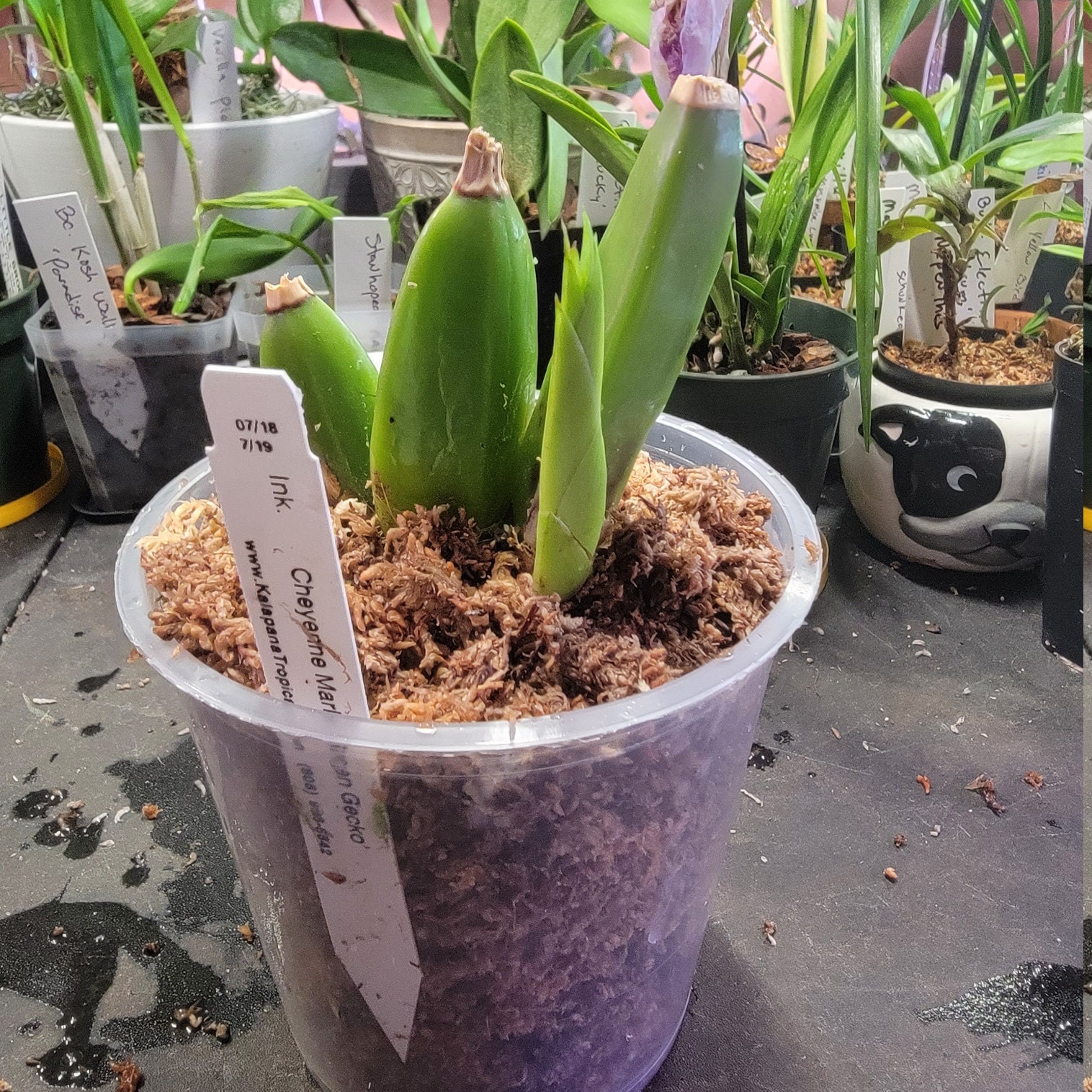 Get ready to enjoy the next bloom cycle!